QuickBooks: A Smarter Way to Manage Business Financials
CONSULTED delivers industry-leading QuickBooks ProAdvisors to support your business. We are the Future of Financials!
Seamless Integration
Leverage your organizational business data in a fully integrated ecosystem for real-time and transparent transactional financials
Meant for Mobile
Your financial data is on the move. We deliver mobile data solutions that provide frictionless financials.
QuickFacts on QuickBooks Services
Accounting
Financial analysis, classification, reporting and transparent summarization.
Bookkeeping
Transactional identification, analysis, measurement and recording.
Time Tracking
Automated, integrated time entry and tracking for measurable results and actionable insights.
Billing & Invoicing
Web-based, automated and integrated billing, invoicing and electronic payments.
Payroll
Automated payroll for employees and contractors.
Tax & Payroll Tax
Automated tax and payroll calculations and submissions.
Auditing
Automation for real-time audit reaction and response.
Compliance
Financial Governance, Risk Management & Compliance reviews, strategies and analysis.
Setup Services
QuickBooks base-line setup in your organization and/or departmental teams.
Management Oversight
Monthly, Quarterly and Annual oversight and management of your organization's financials within QuickBooks.
Advanced Analytics
Measurable results and actionable insights from your transactional and operational data.
Seamless Integrations
Frictionless financials provided systems of engagement that empower all members of your organization enhanced real-time decision-making.
Training
Platinum Level Training for your organization's QuickBooks installation from our Certified ProAdvisors.
Technical Support
Your Success is Our Success! Our Certified ProAdvisors Support Team can't wait to help you - we take care of your business the same way you do.
Get QuickBooks for $5/Month for 2 Years!!!
QuickViews on QuickBooks
QuickBooks is Backing Your Business: A Smarter Way to Manage Financials
QuickBooks Backing You: Trouble-free Time Tracking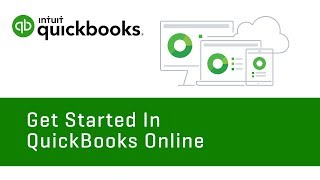 Get Started: QuickBooks Online
QuickBooks Backing You: Superior Invoicing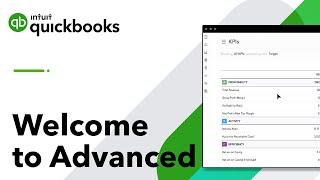 Deeper Insights. More Flexibility. More Productivity
QuickBooks Backing You: Payroll
QuickBooks: Accelerated Invoicing
QuickBooks Backing You: Managing Inventory
How to Navigate QuickBooks Online
Our QuickBooks ProAdvisory Team
An Accounting of our Certified ProAdvisors for Your Business
Don't Just Take Our Word For It
"We could not have made a better decision to use the CONSULTED FINTECH Team to setup and manage our QuickBooks. Our accounting nightmare is over!"
"For the first time, our books and accounting are organized and I have a complete and clear picture of our business finances. Thank You-Thank You, CONSULTED!!!"
CEO/Founder @McDougall Interactive
"We knew we needed QuickBooks to manage our billing and banking, but we didn't want to fumble setting this up. CONSULTED made this one of the most enjoyable and beneficial tech decisions we have ever made."
"Bookeeping is not what our company does, so it was a major boon to finally have professionals clean up our accounting act. What a difference this has made for our business. I actually look forward to our month-end updates now!"
"Very impressed at how easy you made all of this to our users. Everything is running smoothly - billing, invoicing and reporting are finally helping our business instead of being a burden. As these guys say, 'GET CONSULTED' with their QuickBooks Team and put accounting issues in the rearview"
We Back Our Client's Business with QuickBooks ProAdvisors