Sign Up & Get $10 in ServerPilot Credit!
Use our provided discount and secure ServerPilot for your business, or GET CONSULTED and let us manage it for you!
Modern, Simplified & Secure
With ServerPilot, you can manage all of your servers and sites through a single control panel.
MODERN
Whether your sites are WordPress, Magento, Laravel, Drupal, or anything else, hosting them on DigitalOcean or your favorite cloud provider has never been easier.
PRACTICAL
ServerPilot allows you to focus on your business. It not only makes sites faster, it also brings efficiency to your team.
AUTOMATED
ServerPilot's automated systems install and configure all of the necessary software for running your websites.
RELIABLE
ServerPilot has built great monitoring right into our control panel. Integrated monitoring not only saves you time, it also takes advantage of the fact that ServerPilot knows exactly what's running on your server and how it's configured.
FAST
ServerPilot optimizes your servers and application stacks to give you the best performance possible. Using modern technologies such as Nginx and PHP-FPM, you're just a few minutes away from a new era of performance.
SECURE
ServerPilot leverages modern security practices, an experienced team that includes security researchers, and an architecture designed for security to keep your servers and websites safe.
Let Us Manage Your Servers on ServerPilot - Simple & Secure!
As a managed service provider, we deliver end-to-end management and oversight of your server installations.
Focus on You
We do all the heavy lifting, allowing you to focus on your business' core mission and deliverables. Don't sweat server installation, management and monitoring: GET CONSULTED!
No Business Disruption
With our managed services option, you don't need to hire skilled IT persons, or concern your current employees. We handle it all, without disruption to your business: GET CONSULTED!
GET $10 in ServerPilot Credits!
Video Gallery
ServerPilot is a secure control panel optimized for hosting WordPress and PHP websites on cloud servers.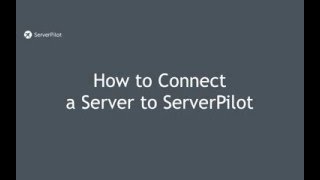 How to Connect a Server to ServerPilot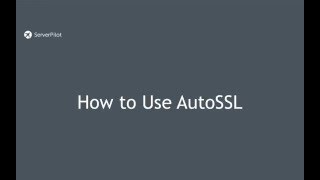 How to Use ServerPilot's AutoSSL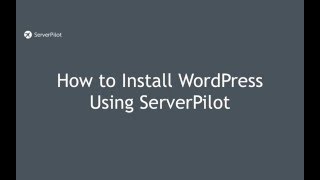 How to Install WordPress Using ServerPilot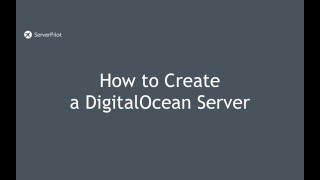 How to Create a Digital Ocean Server