OpenStack Private & Hybrid Clouds #buildingIT
We Back OpenStack
We Back OpenStack™
Elastic Private & Hybrid Cloud Architures for a New World of Work
CONSULTED is an official supporting organization of the OpenStack Foundation, Community and Cloud Computing Platform.  Providing market leading experience and expertise, we deliver Private & Hybrid Cloud architectures, training and contributions to the global OpenStack community.
OpenStack is an open source framework designed to facilitate the construction of and automation of private and public clouds.  OpenStack has become one of the most active and vibrant open source projects in the cloud computing market. Whether your cloud is private, hybrid or public, whether your goals are tied to ongoing operations or forward-looking capabilities, CONSULTED provides the speed, clarity and confidence you need to "get Stacking" with OpenStack!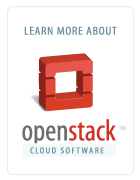 OPENSTACK: OPEN SOURCE CLOUD SOFTWARE
CONSULTED

IS A DEDICATED OPEN SOURCE PROVIDER

Our deep expertise in the OpenStack ecosystem and development process builds you a working platform in weeks, not months.  We validate and stream the latest innovations from the OpenStack project through well-managed updates and upgrades to your open source cloud, and keep your members confident in their competence with a range of market-leading training opportunities.
CONSULTED is BUILDING IT: Succint, Secure, Sustainable Cloud Architecures

CONSULTED is BUILDING BETTER BUSINESS.  The use of cloud-based platforms continues to evolve into more complex arrangements as the business world demands a mix of many best-in-technology solutions ("bits") and services for business optimization.  Our vendor-neutral approach helps you quickly understand your requirements, design the target environment, evaluate vendors, and implement the cloud management platform that best suits your business and IT demands.
Cloud computing is an amalgamation of multiple technologies and services.  At CONSULTED, we understand the need for a complete Cloud eco-system to fully realize the potential of Cloud and derive value.  Our Cloud Architects are adept in a stack of technologies spanning cloud platforms and services, tools, programming languages and databases.
Service Providers have turned to CONSULTED to architect and stand-up flexible, scale-out platforms to offer as cost-effective, high-performance Infrastructure-as-a-Service (IaaS).
Enterprises have chosen CONSULTED to build out private to hybrid-cloud infrastructures that improve versatility of deployment and operations, speed business enablement, and deliver fluid IT operations that scale reliably on demand.
Both Public and Private cloud operations have come to depend on CONSULTED to migrate OpenStack from proprietary cloud offerings like Amazon Web Services, VMWare or legacy open source vendors - as well as to modernize home-grown cloud platform software with the latest in open source innovation.
Regardless of your path to OpenStack integration, there's simply no substitute for proven, real-world cloud engineering experience.  CONSULTED is a market-forward consultancy with the engineering DNA and time-tested track record of delivering custom and complex application infrastructure for top-tier clients.  We provide our partners with the industrial strength, future-proof OpenStack implementation that can be relied upon: mapped for Tomorrow, deployable Today!
CONSULTED

IS A DEDICATED OPENSTACK SOLUTIONS PROVIDER